Join us on board to have fun with an affordable relaxing experience and enjoy a popular sunset harbor cruise on a fun journey.
Open Mon to Sun. 
Departure: 3:30 PM 
One of the fun things to do for kids of all ages. 
REGULAR PRICE USD 85 P/Person
SPECIAL:
1 PERSON (PRIVATE Yourself) $90 US
2 Adults = $68 US EACH.
3-4 Adults = $55US EACH.
5-10Adults = $50 US EACH.
CHILDREN $20 US
(Read inclusions and exclusions at the bottom).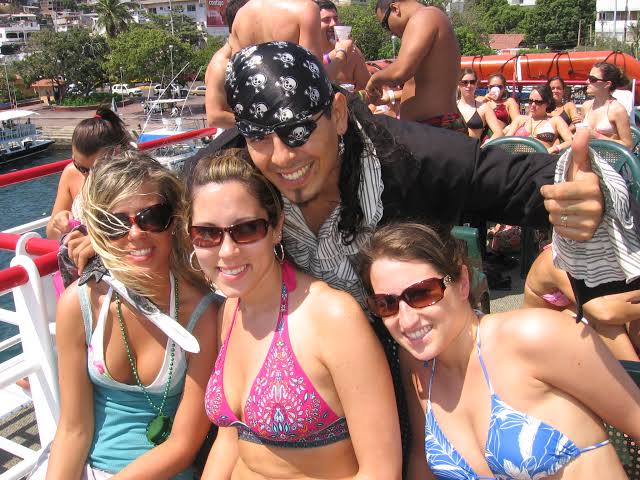 This is a dance festive fun-filled cruise extremely stable and assures its passengers a ride of unparalleled smoothness.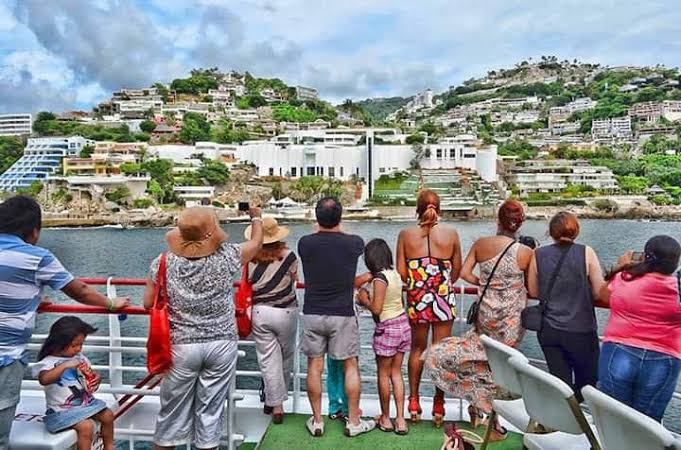 Be amazed by the beautiful scenery while you see many movie stars' mansions and villas on the seaside. Also, see from the boat the original cliff divers' location where the world-famous Acapulco divers perform, the cliff divers won't be giving the show during the tour but you'll see other divers from a different location as a mini-show presentation.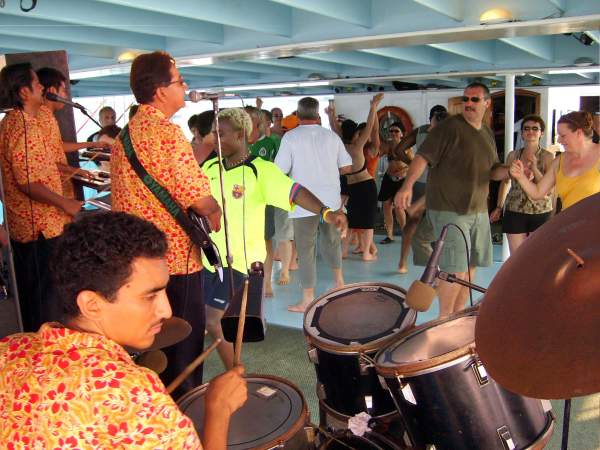 All this is accompanied by live music, in a real Latino party that you'll have among family or friends with the best domestic drinks selection for a fun-filled afternoon.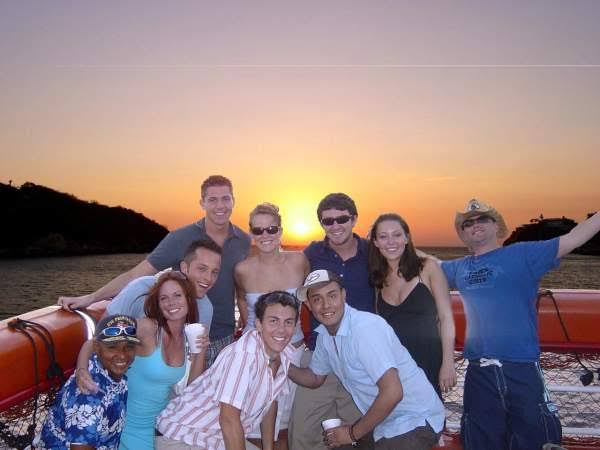 IF YOU DON'T DRINK,
There isn't excuse for enjoying the breathtaking seascapes and landmarks of Acapulco from the top terrace cruise, the party, and the music downstairs.
Just relax on a place on the roof terrace with a perfect 360 view of the city while you can sip cocktails or non-alcoholic drinks for your children.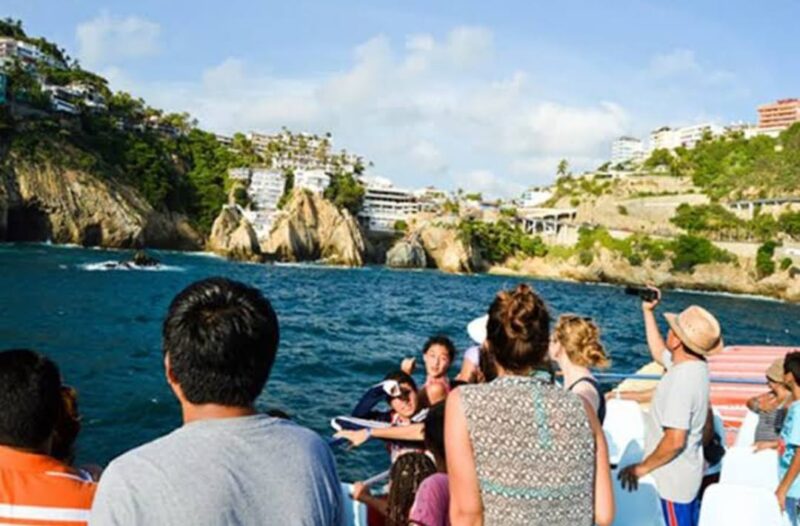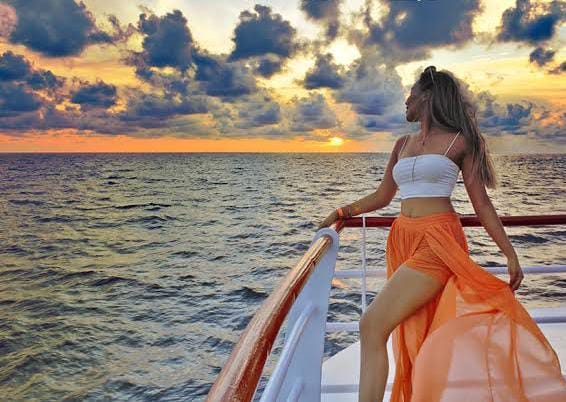 You will the beautiful sunset and a charming feeling at end of the tour.
For international reservations dial: (Call, text, or WhatsApp available).
☆ To dial from YOUR MOBILE if you are in any Mexican City or in ACAPULCO (Dial Only 10 digits):
Feel free to contact me for any inquiries! I'm here to answer all your questions and concerns before your tour or activity begins. We would love to hear from You Soon!